Loudstakk Metal MIDI Grooves
Sale price

$49.00 USD
Regular price

$99.00 USD
(/)
Heavy Metal Songwriters MIDI Starter Pack
- Blast Beats, Double Bass Beats, Breakdowns, Midtempo Beats
- Death Metal, Thrash Metal, Hardcore, Doom, Djent, Black Metal, and more
- 535 Grooves with Fills, 124 Standalone Fills*
- Grooves Performed by Ron D. Rock
- FREE DLC Updates included
- Mapped for EzDrummer/Superior Drummer, Addictive Drums
Getgood Drums, Steven Slate Drums, Ugritone Drums, Drumforge,
Perfect Drums, Room Sound Kurt Ballou
- Please note: This product contains .mid files only, no samples or plugins are included

Loudstakk Metal MIDI Grooves
Sale price

$49.00 USD
Regular price

$99.00 USD
Choose options
Sale price

$49.00 USD
Regular price

$99.00 USD
(/)
View details
INTRO PRICE GOING AWAY IN:
THE ULTIMATE METAL SONGWRITERS MIDI GROOVE COLLECTION
BLACK METAL. DEATH METAL. DJENT. DOOM METAL. HARDCORE. THRASH METAL. GRINDCORE. LATIN INFUSED. METALCORE. NWOBHM.
The Only Heavy Metal Songwriters Groove Pack You Need
"I love Loudstakk MIDI. Ron D has a way of capturing the essence of Metal grooves -  that elusive Metal feel and groove that just cant be replicated by hand programming MIDI.
Loudstakk helps keep me inspired and creative and focused on the song itself."
Karl Sanders (Nile)
"Loudstakk MIDI Grooves are great for inspiration and for jump starting ideas. The thing I find them most useful for though, is breaking out of old patterns by testing all kinds of different beats and rhythms against the same idea to find near infinite potential in every riff"
Ghul (Mayhem)
"Loudstakk MIDI Grooves provide the right amount of dynamics to make them sound more natural. Most other packs I've tried leave very small amount of dynamics.
While on the road - I like to load these MIDI Grooves into my session knowing they will satisfy my taste when composing"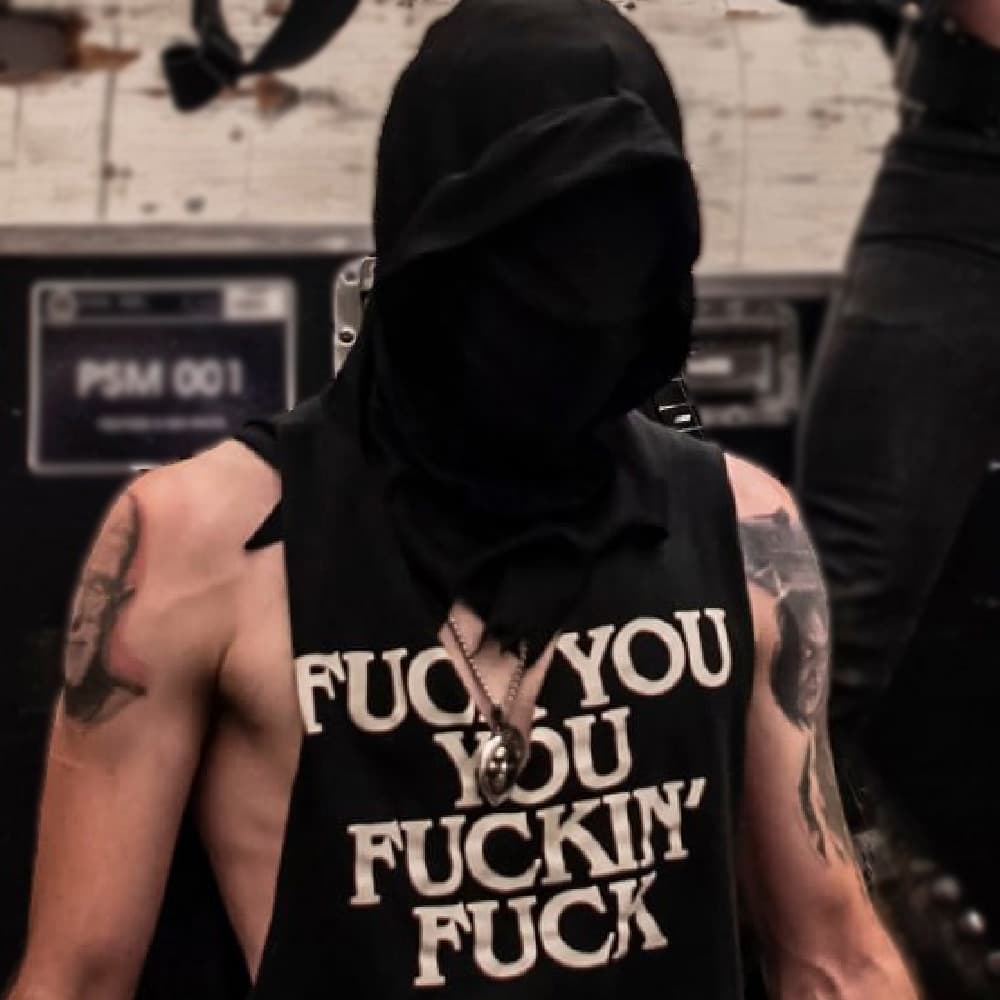 Vanik (Midnight)
"Truly inspiring drumbeats.
I actually started a new band as soon as I tried them out in my DAW"
Mika Lagren (Grave)
"Using Loudstakk Grooves really helps me catch inspiration quickly! I had a killer riff the other day, and needed to track it quick, and fast-forward a few weeks, and the grooves made it into the final arrangement. Can't wait to see what they do next!"
Erik Gustafson (ex-Therion)
REAL GROOVES BY REAL DRUMMERS
NO PROGRAMMING, WRITE MUSIC
WHAT'S INCLUDED?
535 GROOVES WITH FILLS*
124 STANDALONE FILLS*
VARIETY OF DIFFERENT STYLES
FREE DLC UPDATES
As Per November 1st 2023
INCLUDED MAPS:
EzDrummer/Superior Drummer
Addictive Drums
Steven Slate Drums
Ugritone Drums
Drumforge
Getgood Drums
Perfect Drums
Room Sound Kurt Ballou
NOT ENOUGH GROOVES?
Free DLC Updates Included
194 bpm - Reverse Half Carpet Roll
205 bpm - Classic Skank
138 bpm - Triplet Back Beat
154 bpm - Triplet Carpet Roll
167 bpm - Carpet Roll
178bpm - Triplet Back Beat
142bpm - Up Beat
145bpm - Double Bass Up Beat
167bpm - Trve Blast Beat
114bpm - Evil Backbeat
145bpm - Djentier Groove
150bpm - Djent Groove
100bpm - 7/8 Progtastic Djent Groove
101bpm - Djentestest Groove
125bpm - Djentastic Groove
172 bpm - 2 Step Upbeat
178 bpm - D Beat
202 bpm - Thrash Beat
141 bpm - Double Bass Back Beat
146 bpm - Breakdown Back Beat
146 bpm - Laidback Beat
156 bpm - Double Bass Beatdown
174 bpm - Groovy Back Beat
75bpm - Loose Groove
80bpm - Stoner Groove
90bpm - Slow Groove
100bpm - Funeral Groove
142 bpm - Death Metal Triplet Carpet Roll Backbeat
145 bpm - Death Metal Triplet Blast Beat
158 bpm - Death Metal 3-4 Triplet Back Beat
178 bpm - Death Metal Slow Ride
184 bpm - Death Metal Carpet Roll Breakdown
187bpm - Death Metal 3-4 Death Waltz
188 bpm - Death Metal Up Beat
192 bpm - Death Metal Carpet Roll Backbeat
199 bpm - Death Metal Bomb Blast
202 bpm - Death Metal Mexi Blast
203 bpm - Death Metal Hammer Blast
208 bpm - Death Metal Old School Blast Beat
210bpm - Death Metal Reverse Skank
215bpm - Death Metal Gravity Blast

115bpm - Grindcore Moshpit Intro
145bpm - Grindcore Sewer Polka
184bpm - Grindcore Philthy Beat
189bpm - Grindcore Harris Blast
192bpm - Grindcore One Arm Blast
195bpm - Grindcore D-Beat
111bpm - Latin Infused Songo
113bpm - Latin Infused Samba
119bpm - Latin Infused Mozambique
157bpm - Latin Infused Mambo
105bpm - Metalcore Breakdown Uno
158bpm - Metalcore Reverse Up Beat
158bpm - Metalcore Up Beat
161bpm - Metalcore Ride Back Beat
164bpm - Metalcore Emo Bridge
182bpm - Metalcore Fake Thrash
195bpm - Metalcore Hammer Blast
128bpm - NWOBHM Hard Rocking Beat
135bpm - NWOBHM Shuffle Thunder Beat
180bpm - NWOBHM Groovy Up Beat
199bpm - NWOBHM Rocking Up Beat
MEET RON D. ROCK
THE DRUMMER BEHIND SOUNDSTAKK MIDI GROOVES
WHO THE HECK IS RON?
Ron D. Rock, the founder of Loudstakk and co-founder of Ugritone, is a Finnish-born multi-instrumentalist and devoted music enthusiast. Currently residing on the outskirts of Detroit, Ron's passion for music runs deep within his core.

With an extensive collection of drums and cymbals, Ron's dedication to his craft is evident. His love for music is not limited to one instrument but encompasses a wide range of musical expressions. As a skilled multi-instrumentalist, Ron brings a diverse and versatile approach to his compositions and productions.

Ron's entrepreneurial spirit led him to establish Loudstakk, a platform that provides high-quality MIDI Grooves, Drum Samples and Audio Plugins catering to the needs of musicians and producers worldwide. Alongside his endeavors with Loudstakk, Ron also played a pivotal role in co-founding Ugritone, a renowned company offering innovative music production tools.


Selected Discography:
FULL SCALE CONFLICT: THE WARBORN CHRONICLE (Guitar, Drum Arrangement, Producer)
INTEGRITY: SKULLS flexi (Drums)
UGRITONE: ALL MIDI PACKS 2017- (Drums)
What is your approach to drumming?

"When it comes to drumming, my approach has always been to not think like a drummer, as I cannot for the life of me call myself one (laughs). I believe that the most important aspect is the song itself. It's not about showcasing fancy rudiments or intricate fills; it's about serving the song and making it come alive. While technique is crucial, I firmly believe that drumming IQ is what matters the most. It's about understanding the musical context, knowing when to hold back and when to push forward, and making intuitive decisions that enhance the overall composition. Ultimately, it's the drumming intelligence that allows me to connect with the music and bring out its true essence."
Which drummers inspired you?

When it comes to drumming influences, I have been inspired by a variety of exceptional drummers. Lars Ulrich from Metallica has always amazed me with his unique and unconventional approach. His ability to add weight to a beat by deviating from the standard and his impeccable snare placement are truly remarkable.

Zbigniew "Inferno" Prominski from Behemoth possesses an astonishing drumming IQ. While he is renowned for his speed, it's his intricate tom rolls and tasteful fills that have truly inspired me. I can only dream of playing as fast as he does!

Zach Gibson from Shit Life/ex-The Black Dahlia Murder embodies the perfect fusion of metal and hardcore elements in his drumming. He is not only a phenomenal drummer but also a phenomenal person.

Roy Bates from Cold As Life, along with Yuval Dekel from Irate, have a deep understanding of the heavy backbeat that sets them apart from 99% of hardcore drummers. Their ability to hit the snare slightly behind the beat creates an aggressive feel that, when combined with the accentuated china cymbal, can ignite a riot at any venue.

Lastly, Kenny Aronoff is an iconic figure in the drumming world. His tap-dancing on the hi-hat in 80's Mellencamp songs showcases pure groove and power. He is a true legend who has left an indelible mark on the music industry.
How did the idea for a MIDI Groove pack come around?
"The concept for the MIDI Pack stemmed from my personal experiences and creative vision. I've always had a clear idea of how the drums should sound in my songs, which sometimes led to overwhelming drummers with a multitude of ideas. When I write songs, I prefer to maintain a focused workflow without constantly switching between the guitar and the drum kit. Having a deep understanding of how I want the drum parts to be, including specific elements like back beats, breakdowns, and blast beats, I decided to simplify my own process and create a comprehensive library of go-to grooves.
By compiling this MIDI Pack, I aimed to make my own life easier while also providing a valuable resource for others. My hope is that these carefully crafted grooves will prove useful for fellow musicians and enhance their creative endeavors."
Who should use MIDI Groove packs?
"For songwriters seeking to streamline their process and place a greater emphasis on crafting the actual song or riffs, I highly recommend considering one of these MIDI Packs. By utilizing these resources, you can significantly reduce the time spent on programming and instead channel your energy into the creative aspects of your music.

Additionally, if you're interested in improving your programming skills, exploring grooves performed by a human drummer and observing how they translate onto the piano roll can be tremendously beneficial. This allows you to gain a deeper understanding of the intricacies and nuances of drumming, which can ultimately enhance your programming abilities and make your compositions feel more authentic.

Whether you're looking to simplify your workflow or elevate your programming prowess, these MIDI Packs offer a valuable solution. Grab one today and witness your songwriting process become more efficient and rewarding. Go make music!"
PRODUCTION CREDITS:
Recorded at Soundstakk in Kingsville, ON
Drums Performed & Edited by Ron D. Rock
MIDI Grooves organized & labeled by Ron D. Rock

Vic Firth Sticks, Trick USA Pedals, Laurin Electronic Drums, Roland drum modules were used to make Soundstakk MIDI Grooves